Road Biking Tours around Bangkok
If you fancy really getting those legs going and covering some distance, then jump on one of our road biking tours for a great day out of the city or even for a few days. We have a range of top quality Trek road bikes in Bangkok so you will ride in style as you escape the city.
Below are details of on road biking tours in Bangkok.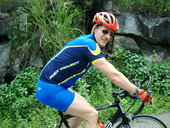 Take a break from a city vibe to experience a peaceful atmosphere on our road bike tour from Bangkok to Ayutthaya. more
Daily depart with minimum of 2 persons.
THB 3,950 (THB 4,000 Tour after 1 Nov 16)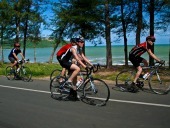 Escape the hustle and bustle of Bangkok to spend two days on a road bike cycling on country roads just behind the famous coastal city of Pattaya. more
Guaranteed departures on Saturdays and Tuesdays with a minimum of 2 people. Private tours depart everyday.
THB 12,500 (THB 13,650 Tour after 1 Nov 16)